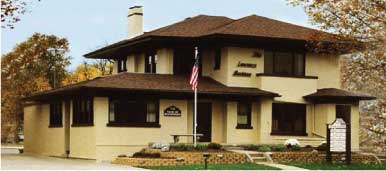 Facilitative Mediation











The Lawyers Building
715 Court Street
Saginaw, MI 48602

An emerging trend in disputed matters is for the parties to consider facilitative mediation.  This is a process in which neutral third party will facilitate discussion between litigants, assist in identifying issues and aid the parties in exploring solutions to promote a mutually acceptable settlement.  Facilitative mediation is now recognized in Michigan Court Rule 2.411 and 3.216.
Whether a particular case proceeds to facilitative mediation needs to be reviewed by each party and their respective counsel.  Clients can benefit from this process, since it affords them with an opportunity to present their entire case including economic and non-economic considerations.  In many instances, clients can offer important information pertaining to their case that can not be presented at trial.  Facilitative mediation allows clients to present this information to a neutral party and also to their opponents.
Donald Gilbert has twenty-two years of trial experience for plaintiffs and defendants in complex litigation matters.  He has represented governmental bodies, insurance companies, large corporations and small businesses in litigation and regulatory matters.  He understands the stress, uncertainty and difficulties placed on parties involved in litigation.
Donald Gilbert has participated in mediation on behalf of parties in complex litigation matters for over twelve years.  In 2005, he completed the forty hour training for general civil mediation through the Institute of Continuing Legal Education.  He has also completed the certification process and advanced training seminars.  He accepts appointments as a facilitative mediator in all civil litigation matters.
Please contact:
            •     Donald A. Gilbert